---
---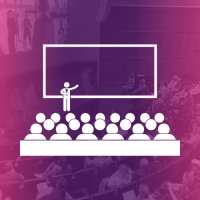 Be INSPIRED The 4th National Educational Visits Conference
Taking place on the 13th June 2024 - 09:30-16:30 at the British Library Knowledge Centre, London.
This event is principally aimed at EVCs & Directors of Co-Curricular however would be suitable for anyone involved in the planning and running of Educational Visits.
There are workshops for you to choose between and a link will be sent closer to the event for you to select.
Lunch and refreshments are included in the cost as well as the option to be entered into a prize draw at the end of the day.
This event is open to EVCs, Heads and other staff responsible for the management of educational visits in schools. 
The event will be certificated and CPD Validated (6 points).
For full event details visit the EVENT PAGE
If you are a twitter user, please follow us @evolveadvice and use #evcconference for the event.

Cancellation
Cancellations must be made in writing to info@evolveadvice.co.uk. Any cancellations made 4 weeks before a credit will be provided towards any of our other courses. After this time no refund or credit will be made.